You. Without the noise.
Clear the noisy cycles of self-doubt and stress
for a calm, focused mind with total clarity.
Enroll Now For $97 USD
What You Can Do With
A Little Magic...
Clear the Noise
There's so much going on in your world. Clear the noise and finally have time to focus.
Better Focus
With the noise and stress out of your way, the things that really matter become attainable.
Space to Breathe
Your mind is clear, your space is quiet, you have room to exhale and take a deep breath.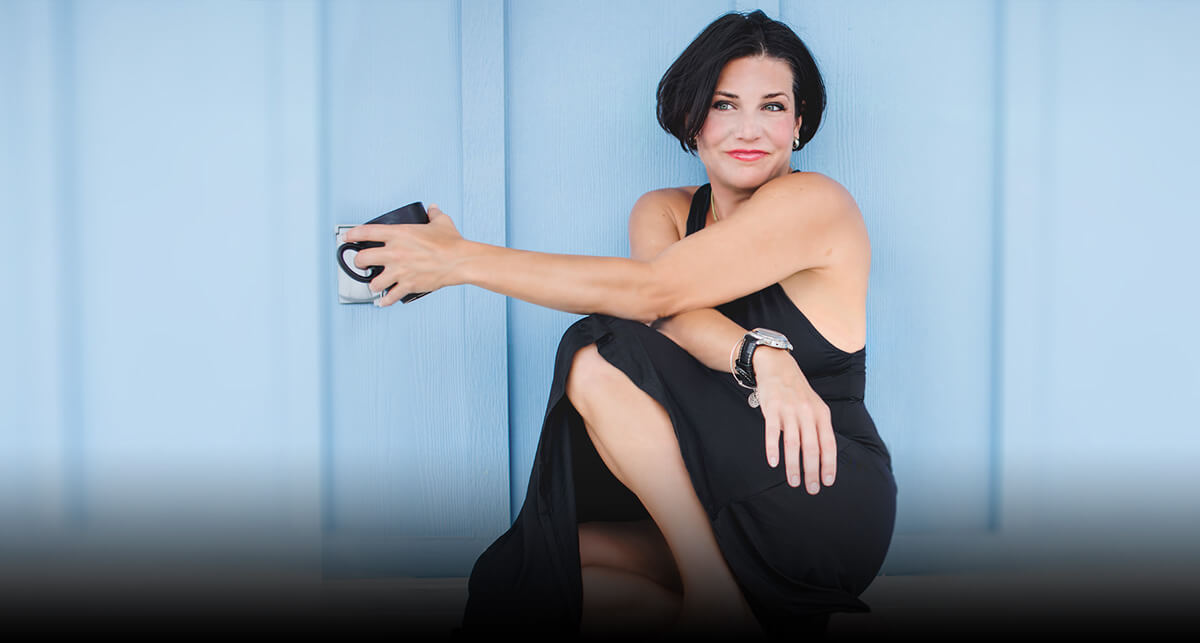 Hi, I'm Jeneth
...and I know exactly what you're going through.
Bedtime last night was 1am, tonight it'll be like 10ish because you're exhausted. You'll fight with the covers from 2 to 4am and yet again you wake up exhausted.
It's time to kick the anxiety monkey out of your mind!
I've been there and I want to teach you how to use your BE : Magic to manifest the calm, quiet, and clarity you need to be the real you, without the noise.
Exactly What's Inside
The BE : Magic Program
10-Module, 30-Audio Course
What You'll Get
— BE : Magic is a 10-module course packed full of 30 downloadable MP3s designed to clear the walls to Acknowledging, Self-trust, Receiving, Relationships, Choosing, Hiding, Control, Money, Judgment, and Being.
Each module contains three curated MP3 audio files each for easy listening with any device or operating system.
($297.00 Value) For only $97 USD
Module 01
Acknowledging Your Magic
It all starts with acknowledging your unique gifts, energy, and power.
These MP3s help you to SEE your magic. It works through clearing and healing the deeper energetic layers and uncovering the magic that may have been left unseen.
Aknowledging Your Magic MP3
Acknowledging Activation MP3
Aknowledging Meditaiton MP3
Module 02
Knowing Your Gifts
These MP3s help you to know, connect, and strengthen your gifts. It supports you in collecting fragments or aspects of you through MEST - matter, energy, space and time.
Knowing Your Gifts MP3
Knowing Activation MP3
Knowing Meditaiton MP3
Module 03
Receiving Your Creation
These MP3s help you to become more aware of perceiving and receiving the whispers of creation. It aligns you with your Knower and deepens your connection with all things.
Receiving Your Creation MP3
Receiving Activation MP3
Receiving Meditaiton MP3
Module 04
Choosing The Future
These MP3s help you to know that you know! It aligns you even deeper with your Knower and helps you choose the whispers with the highest vibe.
Choosing The Future MP3
Choosing Activation MP3
Choosing Meditaiton MP3
Module 05
Connecting Deeply
These MP3s help you to connect deeply with others. It works through clearing and healing the deeper energetic obstacles such as blocks, resistances, doubts, and fears of judgment.
Connecting Deeply MP3
Connecting Activation MP3
Connecting Meditaiton MP3
Module 06
Embodying The Art
These MP3s help you see everything as art and create from the art of the whispers. It opens your mind to the floodgates of creative play.
Embodying The Art MP3
Embodying Activation MP3
Embodying Meditaiton MP3
Module 07
Overcoming Control
These MP3s help you to overcome you inner control freak. What if you were out of control and out of definition with everything?
Overcoming Control MP3
Control Activation MP3
Control Meditaiton MP3
Module 08
Awakening Presence
These MP3s help you to simply be more present all day long. It focuses your energy and allows you to really be present and awake.
Awakening Presence MP3
Awakening Activation MP3
Awakening Meditaiton MP3
Module 09
Being Clear
These MP3s help you to see things clearly. It contributes to you being more focused throughout the day without draining you for sustained focus.
Being Clear MP3
Being Clear Activation MP3
Being Clear Meditaiton MP3
Module 10
Artful Living
These MP3s help you live life as art and expand the whispers of creation. Imagine simple living and allowing the universe to guide you.
Artful Living MP3
Artful Living Activation MP3
Artful Living Meditaiton MP3
Bonus Course
Vision Casting
A quick-start video course is available for a limited time only. You'll get instant access after purchase.
($97 Value) Included with your purchase
Get Started Now
$297.00 regular BE : Magic value - yours for only $97!
Enroll Now For $97 USD
Get started immediately - Instant Access.
Need Tech Support Or Have Questions?
If you have questions or concerns, please contact us at hello@jeneth.com.
Limited Time Bonus
Vision Casting
— a quick-start video course and meditiative quest including three 40-minute instructional videos to gain clarity into your future vision.
Claim this Bonus ↓
Student Stories
"It's magical feeling the lightness and peace after each call."

Jeneth has a way of talking and working with people that is calming and comforting; and at the same time she embraces humor and whimsy.

The idea is to let go of what is blocking you (what a relief!) and increase what supports you. All this with the wonderful voice, heart, and uncommon sense, did I mention grounded? -- that is Jeneth.

Laya Saul


Award winning author and speaker
"Learning about being - through business the Jeneth way - is simply a delightful journey!"

"I discovered how Jeneth does it: How she cultivates expansive states of being that generate her thriving, ever-expanding, seven-figure business.

I learned energetic clearing tools to release whatever limits along the way, specific How-To's that I was able to implement right away, and to top it off, a wealth of support materials.

I was just starting to create my first telesummit when I entered the program. Jeneth provided what I needed to make the creation of my telesummit SO much easier."

Georgette Star


Maiden Spirit™ Founder
"Thank you Jeneth, for being a courageous warrior on the path from the head to the heart!"

Thank you for being so generous to share your journey as a guiding light to all walking the uncharted path of the great mystery and reminding us of all the joy contained there.

I am so grateful for your willingness to be who you are and for you sharing your gifts, wisdom and beautiful heart with me and facilitating me on the blossoming of my path.

Yours in sisterhood, love and light!

Alecia Evans


Walk In Sync™ Founder
Get Started Now
$297.00 regular BE : Magic value - yours for only $97!
Enroll Now For $97 USD
Get started immediately - Instant Access.
Need Tech Support Or Have Questions?
If you have questions or concerns, please contact us at hello@jeneth.com.